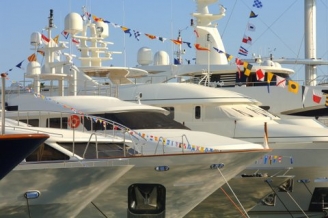 We do the research, build your customer profile and study the customer journey. Then we engineer your market differential.
We believe in starting with some research (and customer profiling) to find out what your customers think about your proposition. Then we use this insight to tailor a marketing programme that fits your needs. We look at ways of measuring the ROI.

Over 30 years working in the superyacht sector

With 30 years marketing experience in the yacht market Owens can evaluate your proposition and give an 'outside view' (a favourite quote of ours is 'you can't run a successful restaurant looking from the kitchen out'). Our experience covers both tactical and strategic programmes, which is research led and fully accountable.

The Owen Agency working alongside Owen Superyacht Marketing is a powerful marketing resource with a broad mix of non-marine clients from B2B to B2C in many vertical markets. Fashion, IT, food and beverage, swimwear, retail and much more. This resource works with Owen Superyacht Marketing in a powerful combination, marine insight and experience and full agency clout, plus the cross fertilisation between other industries and marketing methods.

The way forward is our ability to link all your prospecting and sales efforts using new tools and channels.




.