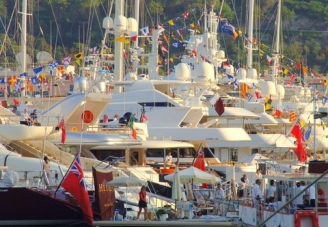 Print is making a big comeback... as the digital channels become increasingly saturated, direct marketing is a powerful, targeted communication and sales tool with a long shelf-life
HIGH QUALITY PRINTWORK

At Owens we have been producing high quality printwork since the early 'seventies... designing, producing and managing all the print for Sunsail over a 25 year period and countless charter brochures and the charter annuals. This position of expertise has not changed but a great deal in the way printed material is produced... more importantly how it can connect with the digital world, has changed dramatically.

As the digital delivery channels start to become saturated, printed material, used as a direct marketing channel, starts to find some clear water when material lands on a clients desk. More and more luxury propositions such as superyachts and charter brochures are better delivered using high quality print.

To get your next yacht brochure produced you only need to give us two things: the timescale and the captain's telephone number! For any other print requirement we can knock spots of our competitors for quality and timescale. As most of the work is 'in house' our prices are very competitive to.

NEWSLETTERS AND NEWS MAGAZINES

Newsletters, both print and digital, can be produced in very compressed timescales because as a team we can do the research, story gathering, interviews, write the content, shoot the material and turn the whole job around, sometimes in less than 3 weeks. Only a fully integrated organisation like Owens can deliver this sort of compressed programme.

HILL ROBINSON YACHT MANAGEMENT

For a many years we have been supporting the marketing programme for Hill Robinson and now produce twice a year a year, the authoritative multi page HarbouR News magazine and distribute it to, amongst other locations, airport private lounges.

ROYAL HUISMAN

We produce the INHUIS news magazine every year and 2016 had grown to 120 pages. For the 2018 MYS we produced a brochure on the futuristic sailing yacht 'Ngoni'.