OWEN SUPERYACHT MARKETING
The Oceans' Best Address
Owen Superyacht Marketing, supported by the Owen Group of specialist marketing agencies.
2022 is a fresh marketing canvas waiting for creative strategies, a new way of engaging with your customers and a sea change in innovative communications.
Owen Superyacht Marketing helps our customers grow their businesses faster, fitter and stronger. We apply our creative talent and thinking to tried-and-tested digital and traditional strategies. Our talented team craft marketing programmes to boost our clients growth and market penetration across all channels. With a long and successful track record the Owen enterprise is perfectly positioned to provide fresh strategies. An important factor of our continued success is that we retain our clients for long periods of time which clearly illustrates both our effectiveness and quality of our work but also our sensible costings. The Owen Superyacht Marketing resource is a fine blend of experienced specialists plus a younger team with a fresh mindset that will think outside the box. Our creative legacy is considered the finest in the marketplace.
With a fresh marketing initiative now required in a recalibration in the marine market, the Owen Group can support by providing a wealth of fresh marketing solutions, refined in other vertical markets with many blue-chip clients, drawing from a broad set of in-house specialists.
The Owen Group is a collection of specialist agencies that work in many diverse markets including the pharma and healthcare market. Their expertise encompasses multi-channel media creative, brand strategy, CX design, and market strategy.
Your experienced partner
Shorthand for a wide range of specialist marketing solutions, Owen Yacht is the go-to marketing resource for the world of superyachts, the people who design them, build them, the supply chain and the yacht brokers who add the charter and sales to the mix. Our sister company in Owen Yacht is Owen Marine Marketing who work with an extended range of marine clients in a broader client base, eg. supply-chain, in B2B and B2C.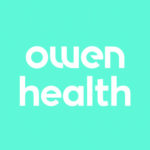 Digitally Fitter, Stronger and Faster
Healthcare Communications Agency specialising in Multi-channel Marketing to make you Digitally Fitter, Stronger & Faster. We help healthcare businesses become digitally fitter by getting the basics right; clear strategies, email marketing, websites and analytics
No Nonsense, No Compromise
We believe in delivering quality marketing, turned around quickly, at sensible prices. Simple? Yes, but we're always surprised at how many large corporates find themselves in agency relationships which only deliver on one or two of these.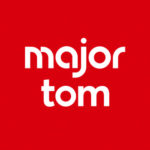 Creating Gravity Brands
Today's brand builders understand that their brand's positioning needs to work a hell of a lot harder. It should inform a brand idea which will produce the rocket fuel to power a competitor-beating customer experience.
CX Rocket Fuel
We help progressive leaders drive optimal brand performance through building sector-leading digital customer experiences. Our clients benefit through clearer strategic roadmaps, getting the right solution faster and better return on investment.